Welcome to the Farnhill WW1 Volunteers Project
When WW1 conscription was introduced in 1916, Farnhill Parish Council created a Roll of Honour – naming 68 men from the village who were already serving with the armed forces.
The Farnhill WW1 Volunteers Project has received Heritage Lottery Funding to research the lives of these men before, during, and after the war; and to explore what village life was like 100 years ago, and the social context in which they lived.
The full results of our research will be published on this website towards the end of 2018. In the meantime we will provide news about the project and details of some of the information we uncover.
If you would like to find out more about the project, or get involved with project activities; or if you have any photographs, documents or other information about the men and their families, please get in touch through our Contact Page.
---
From Farnhill to the Front Exhibition
Saturday 10 November, 10am to 4pm, Kildwick and Farnhill Institute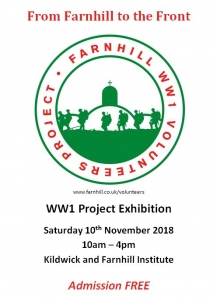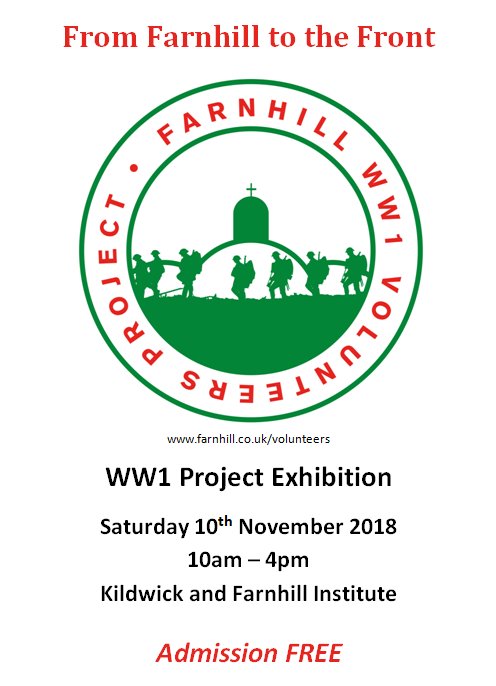 Two years of research into the lives of 68 village men who volunteered to serve in the Great War is being brought together in the final event of the Heritage Lottery funded, Farnhill WW1 Volunteers project. Information about their lives before, during, and after the war and what village life was like at the time will on display along with slideshows, photographs, artefacts, children's artwork and the acclaimed poppy waterfall made by Knitwick and Yarnhill craft group. Free admission.