Welcome to the Farnhill Village
Web Portal
A source of information for Farnhill village.
We welcome comments, contributions and feedback from our visitors.
---
Photo Gallery - recent events
The beautiful display of knitted and crochetted poppies shown at the Kildwick 2018 Summer Fair.
---
Some of the entries in the 2018 village Scarecrow Competition; and some of the 2017 and 2015 entries.
---
Photographs of the Kildwick Fair, 2017.
---
Tour de Yorkshire cycle race, 30th April 2017 -- a selection of photos of "le Tour" passing through Farnhill & Kildwick.
and some of Kildwick in 2015.
---
The Leeds-Liverpool Canal bicentenary flotilla: 17th October 2016.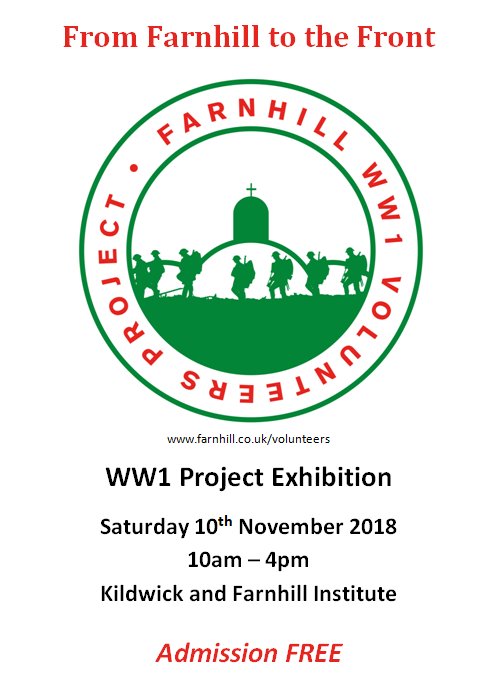 Two years of research into the lives of 68 village men who volunteered to serve in the Great War is being brought together in the final event of the Heritage Lottery funded, Farnhill WW1 Volunteers project. Information about their lives before, during, and after the war and what village life was like at the time will on display along with slideshows, photographs, artefacts, children's artwork and the acclaimed poppy waterfall made by Knitwick and Yarnhill craft group. Free admission.